Operation Christmas Child 2019
Gift boxes for needy kids! Pick yours up at the church.
Now through November 24th
---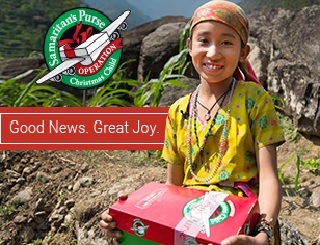 We'll be collecting your packed Christmas gift boxes up through Sunday, November 24th, in counjunction with our Christ the King Holy Eucharist and Community Harvest Luncheon. Then we'll deliver them to a Samaritan's Purse collection location the following Monday. See this site for donation suggestions. And read more about our Good Shepherd OCC program here.
Thank you for your donations and thoughtfulness!